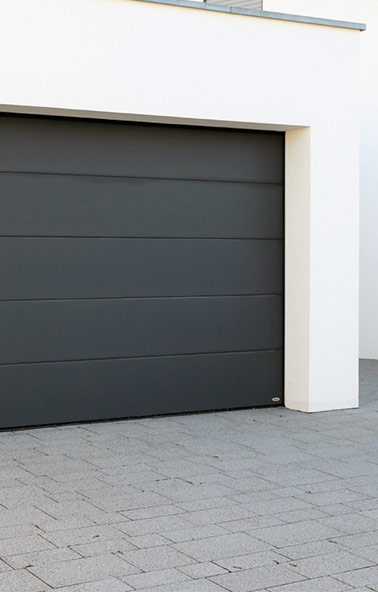 Sectional Overhead Doors
Never Compromise On Quality
Built for all kinds of commercial and industrial buildings, sectional overhead doors by Mcknight are the perfect solution for exterior usage. These sectional overhead doors are designed, keeping the best security in mind, and are highly flexible for installation. The aesthetic look also makes it a perfect choice for all kinds of residential and commercial structures where a sectional gateway is required.
Our speciality
At Mcknight Garage Doors, we specialise in offering you unique designs, curated for your individual needs. We have the following profile options that you can choose from depending on the door style that complements the characteristics of your home in Melbourne:
Oxford
Hampton
Madison
Tucson
Features of sectional overhead doors
These sectional overhead doors are not just pleasing to the eyes but also have great functionalities, making them one of the best choices for garage doors.
You can add a motor to the door and operate it with a remote.
It is functional as well as aesthetically appealing.
It is highly durable and protects against rough weather with tough PVC seals.
Heavy-duty aluminium bottom rails add to the protection.
You can also have an optional pass door.
Use it at the loading bay of commercial spaces or at the main entrance too.
Types of sectional overhead doors
We, at Mcknight Garage Doors, understand that matching the colour and style is very important when you pick out your garage doors. That is why why we offer our services in two major looks:
Timber Look Sectional Overhead Doors
These timber look garage doors can easily match the appeal of your house and are available in various tints, to suit your mood. As a lightweight yet solid product with its vintage finish, these can fit well in both old and new spaces. Strength and durability are our prime concern and so, all the raw materials are specifically hand-picked by our team of experts.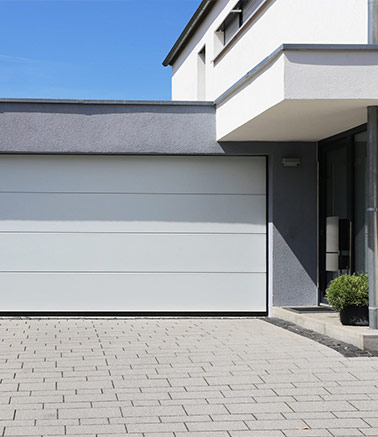 ColorBond Sectional Overhead Doors
We also offer the full range of ColorBond colours for all our sectional overhead garage doors. These colours are great to match with the overall look of your place and give a great choice to customise as per your preference. You can check out the full range of available colour schemes here.
Call our friendly team on 0417 851 669 to know more about sectional overhead doors and get a free quote right away!