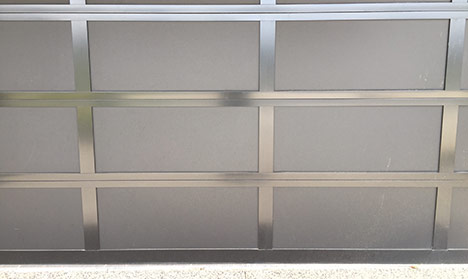 Custom Acrylic Doors
Safety With Aesthetics
Custom acrylic doors are the perfect choice for any modern or contemporary house, to complement the chic architecture. As these acrylic doors are completely customisable, they suit all house types with a tailor-made finish. At Mcknight Garage Doors, we offer strong and stylish custom acrylic doors for all kinds of housing in Melbourne and Victoria. These sturdy doors maintain the exterior decor while ensuring complete security of all your belongings.
Why choose custom acrylic doors?
These coloured glass doors are available in translucent, matte and colourful finish.
With light diffusing and transmitting properties, they allow adequate light inside your garage.
Acrylic is about 250 times stronger than glass so it has high impact strength.
It is lightweight and ultraviolet resistant.
Durable and resistant to breakage while being affordable in comparison to tinted glass.
Available in a wide range of colours and shades with varying thicknesses designed for your convenience.
Excellent weather-resistant capabilities to ensure safety under all weather conditions.
For wind regions C and D in Australia, you can also achieve a maximum C3 wind rating with our custom acrylic garage doors.
These doors are also energy efficient and will not be a huge burden on your energy bill.
Acrylic sheets are also great thermal insulators which means that they can keep your garage cool and take off some burden from your air conditioner.
Mcknight Garage Doors
At Mcknight Garage Doors, you get plenty of options to choose from for the perfect finish and colour palette, suiting your house's construction. With us, you can be assured to get:
Professional installation services in minimum time.
Regular servicing opportunities with easy repairing and fixing processes.
Our team of experts is trained to handle all kinds of difficulties that may arise while installing custom acrylic doors.
With our experience, we also understand your preference and ensure that you get what you desire from our highly qualified staff.
Easy maintenance solutions are also available at your fingertips.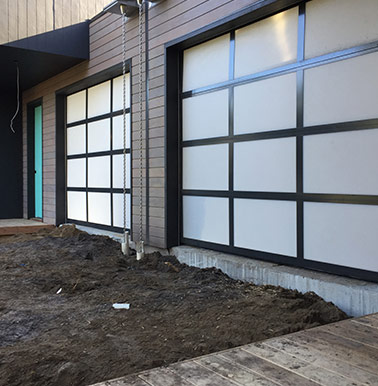 If you are interested in levelling up your exterior decor with custom acrylic doors, then you can contact us at sales@mkgd.com.au or 0417 851 669. You can also fill-up the form or use our online booking tool and get a free quote.