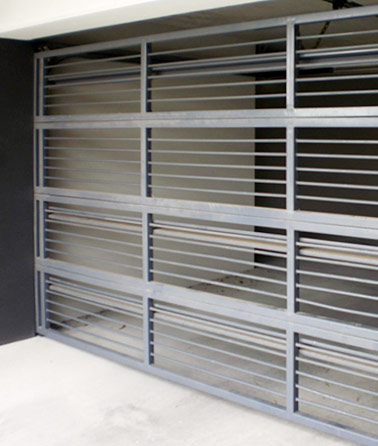 Commercial Bar Panel
Designed for functionality and security
After all, when you head out to look for a garage door security is your prime concern. Commercial bar panel doors are made of high-grade aluminium or wood and are suited for spaces where there is less headroom. These compact bar panel doors can fit in all kinds of spaces, thus being a convenient choice of garage door fitting in Melbourne.
Mcknight Garage Doors offer you the best deals on the commercial bar panels along with full customisation liberty. Now choose your colour coating and size, all at affordable prices. These doors are also very sophisticated and offer rugged durability to withstand years of commercial use. As Mcknight Garage Doors provide customisation opportunities, all the units are individually crafted to perfection, and assembled according to personal requirements.
Features of the commercial bar panel doors
The commercial bar panel doors are available in a wide variety of designs and finish, depending on your need.
You can get optional add-ons, especially automatic motors to access your door with remote control.
Along with the bar panel doors, you can add wooden sheets to increase the security standards of your garage.
There is a range of panel sizes too, to choose from.
Why choose Mcknight Garage Doors Bar Panels
Customisable Designs
Our customised design options continue to be a favourite with our clients as they get a huge variety of product types, configurations, designs, and sizes.
Materials
All the materials used in manufacturing and creating the commercial bar panels are extremely high quality with aluminium exteriors and premium wood interiors, handpicked for excellence.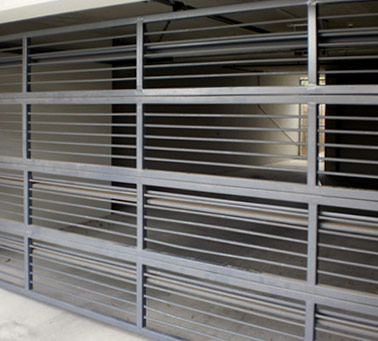 Energy Efficiency
All our products are designed to achieve long-term sustenance in all weather, thus being energy efficient as well.
Cost-Effective
Built with durability in mind, the bar panel doors require very little maintenance, and give years of service without a glitch so that you continue using them without spending any extra money.
If you are also on the lookout for commercial bar panels, then you can connect with us on call or through email. Talk to our customer support at 0417 851 669 or email at sales@mkgd.com.au.